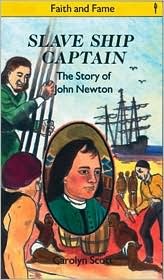 Amazing Grace, how sweet the sound
that saved a wretch like me!
John Newton, who wrote these words, was indeed a wretch in his slave-hauling business but was gloriously saved.
I, however, have a bit of trouble with the word. I was practically born in church and responded to Jesus' invitation around age 6. Very little opportunity for wretchiness, and Newton's hymn does point to pre-salvation wretchiness.
Me: A despicable, base Wretch? NAH. Full of plain-old sin? YES. Deliberate, willful sin.
I recently read about a tactic common to women—the Silent Treatment for getting back at a husband. I had that down pat—a well-used weapon. And me—a pastor's wife! When I look back at these lapses, I shake my head. What WAS I thinking? Deliberate sin, yes, abetted by iron-clad determination. I knew it was wrong but was too stubborn to quit. Does that make me a despicable wretch? I did back off with tearful apologies, and despite screwups—on both sides—we've enjoyed a good marriage for nearly 68 years.
My inner battle still rages, however. Jim's short-term memory gives me plenty of reason to react negatively to inconvenience and unexpected behavior. I'm better armed now, as God has been prepping me to handle it.
Our three extraordinary children show that we did some things right.
My years of writing novels also helped. Creating believable, fictional characters requires double-dug soul nutrition.
Power-house authors have fed me—C.S. Lewis, Philip Yancey, Tim Keller, Eugene Peterson, et al.
My latest "find" is a Scottish preacher in the late 1800s—Alexander Whyte. You do need to eat spinach for breakfast before wrestling with his style of writing, but he'll put spiritual hair on your chest.
My cancer has, of course, made me dig even deeper.
Through it all, I'm learning the art of soul-deep worship. Not just in church, though that's my heart home, but daily, even in hard places.
I feel like I'm in a spiritual bubble, ready to rise straight to heaven. Though my body is failing, I'm swaddled in God's love and the love of many friends.
A Wretch or Everyday Sinner—it all boils down to God's
AMAZING GRACE!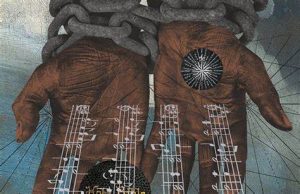 Do you struggle with Wretchiness? Tell me your story—below, or jegust@comcast.net.