Family Books
Books from other members of the family
Dr. James W. Gustafson, M.Div., Ph.D.

My husband Jim worked long and hard compiling the history of our church. Wheat & Weeds in a Country Parish: A History of West Congregational Church, Haverhill, Massachusetts covers the colorful chronicle of our church, starting with its historical context in the 1700s.
• The first pastor gets locked out of the church.
• Religious and parish politics force the people to give up the original building and build a new one.
• Wild swings of spiritual fervor over the centuries produce both wheat and weeds.
Jim served as West Church pastor during the 1960s, before he went into full-time college teaching.
He has also written two volumes of Outta My Mind—musings on "deep subjects," so he says. The spiral-bound psalms/tweets: Psalms in Contemporary Style, includes space for writing personal ponderings or prayers. His college textbook, The Quest for Truth: An Introduction to Philosophy grew out of his fifty-plus years of teaching. His most recent book, A Catechism: Bible Basics in Brief , presents a fresh approach to basic Bible precepts.

Dale Kuehne, M.Div., Ph.D.  ~ Sex and the iWorld
Writing books seems to be a communicable disease in our family. Son-in-law Dale is traveling all over the world promoting his book, Sex and the iWorld: Rethinking Relationship Beyond an Age of Individualism, published by Baker Academics. This book looks at current issues surrounding the sexual revolution and asks: What kind of world are we creating? Is it a world we want to live in? Dale contrasts the World of Traditional morality with the iWorld, in which Individual felt needs become paramount. Both of these worlds fall short of the rWorld, in which healthy and nourishing Relationships provide the context for personal sexuality. This book provides many opportunities for discussion. Available on Amazon or Barnes & Noble.
Dale is hard at work on a follow-up book that focuses on the rWorld, with a tentative title of Love in Ruins.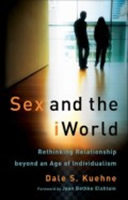 Dr. Dale Stanway Kuehne's biography:
"I hold The Richard L. Bready Chair for Ethics, Economics and the Common Good at Saint Anselm College, Manchester, NH. I also serve as an interim pastor as the need arises. My research interests include all the things my parents wanted me to avoid: Religion, Politics, and Sexuality in a Post-Modern World."
Eric J. Gustafson, M.S., Ph.D.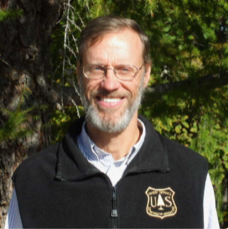 Son Eric, PhD, works for the USDA Forest Service in Rhinelander WI. He has written or co-authored 135 scientific articles, and it's hard for me to comprehend even the titles. Here are two samples that contain live links that give an Abstract of each, with download potential for the entire article. For more information on or articles by Eric, just ask.
Gustafson, Eric; Shvidenko, Anatoly; Scheller, Robert; Sturtevant, Brian. 2011. Effectiveness of forest management strategies to mitigate effects of global change in Siberia.
Gustafson, Eric J.; Miranda, Brian R.; De Bruijn, Arjan M.G.; Sturtevant, Brian R.; Kubiske, Mark E. 2017. Do rising temperatures always increase forest productivity? Interacting effects of temperature, precipitation, cloudiness and soil texture on tree species growth and competition.