How many surprises can a three-day writers' retreat produce? I wasn't even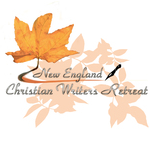 sure why I was there.
I went to Singing Hills Camp in NH, knowing just one other person. I left on hugging terms with countless others. Unexpected connections:
"Are you related to Rachel? I was a counselor at Camp Fireside."
"I know you from West Church."
"I'm writing a trilogy set on your cousin's campground on Martha's Vineyard."
"My daughter Emily was good friends with your granddaughter Britta."
"Yes, I'm the pastor from Chester, Vermont."
"I led David Midwood to the Lord."

More people I hadn't known: My roommate Sandra, a pastor's wife and kindred spirit. Rebecca, shy and unassuming but an astonishing poet. Valerie Shepard, daughter of Elisabeth Elliot. Deb, a professional reviewer who agreed to take on Dynamo for a possible review. Workshop leaders from whom I learned much.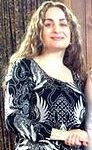 And Tessa. Born in Iran, she writes biblical fiction. (She bought The Stones,  my biblical fiction on King David; I bought her novel on Ruth.) Tessa was everywhere, loving on everyone. My designated critiquer, she looked at a chapter from my next book, An Unpresentable Glory. Could find little wrong with it; I write professionally, etc. Music to my ears, but Tessa displayed far more depth than simply speaking kind words about my writing.
The weekend retreat finished with a communion service on Sunday morning, and Tessa gave a message based on Ruth. A dynamic speaker, yes, but her part in serving the communion elements was like Jesus himself standing there, speaking my name, pouring love into my heart. I wept, along with many others in the group. I have never experienced such a powerful communion service and won't soon forget it.
An additional, bizarre surprise, apart from that special moment:
I, who never, ever win anything, won THREE THINGS that weekend. Couldn't believe it. My number was called twice, my name a third time. Had to have been a God thing.
I still didn't know why I was there, but God spoke to me—loudly—"You're here because I want you here."
Thank you, Lord. Your surprises were excellent medicine for my soul.