LAST SUNDAY, MOTHERS GOT CHEERED. Noticed. Appreciated. But instead of basking in that one-day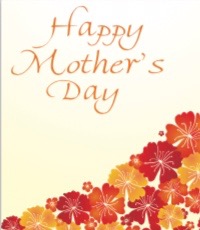 glow, I get grumpy.
Don't get me wrong. I loved my mother and have appreciative kids.
But I see Mother's Day as a Hallmark Holiday—a card seller at least, gift pusher at best. If that's all a mother gets, she is poor, indeed.
My kids love on me all year long, and that packs more of a punch than any card or gift.
Here's my REVERSE MOTHER'S DAY:
I mothered three extraordinary children—my badges of honor and splendid representatives of our Lord Jesus Christ.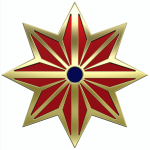 Eric Jon, my firstborn who took forever to come forth, works for the US Forest Service. I can't begin to describe his job, but he travels all over the world, if that says anything. He is a worship leader in his church, his wife Sue Beth loves on people and hosts gatherings at home, and their daughter April lives with us and teaches at Bradford Christian Academy.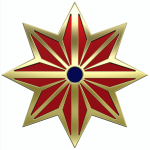 Our favorite daughter Rachel Brynne cooks splendidly, and we love to sit at her table. She's the favorite mother of Naomi, Leah, and Ryan, plus two very large dogs. Husband Dale could have a whole blog post on his adventures teaching political science and writing a book that sends him all over the world. He is the only politics professor who is an ordained Protestant minister. He and Rachel love the Lord and serve Him wherever.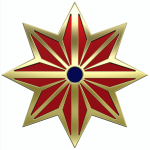 Aaron Lee and wife Heidi, both trained in geology, doubled our grandkids by adding Paul, Glen, Britta, and Hannah to the other four. They live in a self-built, timber-frame house, make their own electricity and gravity-fed water, and raise chickens, turkeys, horses, and in the past, goats and ducks. They hustle but are also heavily involved in church and good works.
These star children are MY GIFT AS A MOTHER to the entire world. Each one, each family, has made me proud, but it must be said that the Lord's hand of grace and mercy is underneath us all.
Unless the Lord builds the house,
the builders labor in vain. . . .

Children are a heritage from the Lord,
offspring a reward from him. Psalm 127:1, 3

I'd love to hear about your gift(s) to the world. My email: egus@me.com