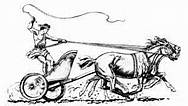 HAVE YOU READ 2 KINGS RECENTLY? Seat belts are recommended for your reading comfort.
Currently I'm reading about Jehu—the guy who drove his chariot like a maniac (2 Kings 9:20). Secretly anointed by the prophet Elisha to replace King Joram of Israel, Jehu sets in motion his own style of kingly transition. Get a bunch of Joram's men on your side, then arrange a meeting with Joram and Ahaziah, king of Judah. Joram, a bit nervous, asks, "Have you come in peace, Jehu?" Whereupon, Jehu draws his bow and shoots the king through the heart. While he's at it, he has Ahaziah killed, then ties up the package by dispatching Jezebel, the queen mother, and we won't go into those gory details. After at least 70 more royal deaths, Jehu settles down to rule Israel. He did destroy Baal worship in the land (in bloody fashion, of course), and God commended him for that. However,

"Jehu didn't follow the Lord God of Israel with all his heart, for he continued to worship Jeroboam's gold calves that had been the cause of such great sin in Israel."
Makes our presidential transition look pretty benign, even with its rants, riots, and wreckage. Don't know your take on the election, but it's clear that God's people MUST pray for President Trump, for the administration in general, and for the brokenness that is so evident in our land and world. I wonder if Jehu's problem was the lack of praying people.

I am struck by the number of committed Christians,
either in his administration or serving as faith advisors. Trump appears to seek out these
Elishas
and is listening closely to what they have to say. I think all of us are leery of Trump's rough-hewn and unpredictable manner. Might he and Jehu share DNA?  But if God upset the applecart and made him president, then we as believers are impelled to hold up his arms as Aaron and Hur did for Moses.
That's our job. If we do our part, God will accomplish what he wants with this…
unconventional
 man.
Like Jehu, Trump's spiritual moorings may be weak, but our prayers can help keep gold calves out of his line of vision.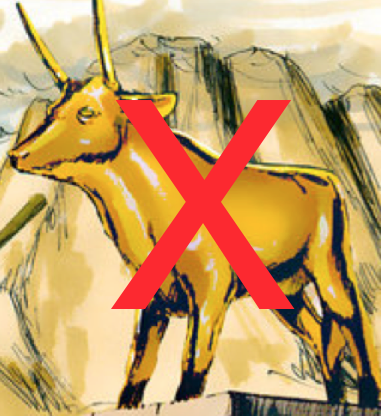 How do you see yourself fitting into this political reality? I don't much care if you're gritting your teeth or cheering, as long as you pray. Leave a comment or email egus@me.com