Quotes are fun—both serious and humorous. Here are some of my favorites.
INSULTS:
The exchange between Churchill & Lady Astor:
     She said, "If you were my husband I'd poison your tea."
    He said, "If you were my wife, I'd drink it."
    "I didn't attend the funeral, but I sent a nice letter saying I approved of it." ~ Mark Twain
    "I am enclosing two tickets to the first night of my new play; bring a friend…. if you have one." – George Bernard Shaw to Winston Churchill
    "Cannot possibly attend first night, will attend second… if there is one." – Winston Churchill, in response.
    "He is a self-made man and worships his creator." – John Bright
    "I've just learned about his illness. Let's hope it's nothing trivial." – Irvin S. Cobb
WE ALSO HAVE sparkling COMPLIMENTS from movies: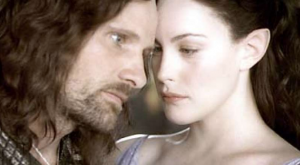 "You make me want to be a better man." ~
 Melvin Udall to Carol Connelly in
As Good As It Gets
.
"I would rather share one lifetime with you than face all the ages of this world alone.
~ Arwen to Aragorn in The Lord of the Rings: The Fellowship of the Ring.
"I'm madly in love with you and it's not because of your brains or your personality. It's because you're beautiful, inside and out."— Grandpa to Olive in Little Miss Sunshine.
GOD GIVES A FEW GOOD SLAMS, TOO:
The heart is the most deceitful thing there is and desperately wicked. No one can really know how bad it is! (Jeremiah 17:9,  Living Bible)
We're all sin-infected, sin-contaminated. Our best efforts are grease-stained rags. Isaiah 64:6, The Message
But then He washes our dirty rags:
But when God, our kind and loving Savior God, stepped in, he saved us from all that. . . . He gave us a good bath, and we came out of it new people, washed inside and out by the Holy Spirit. Our Savior. . . . God's gift has restored our relationship with him and given us back our lives. And there's more life to come—an eternity of life! You can count on this. (Titus 3:4-7 The Message)
Grace and peace be yours in abundance through the knowledge of God and of Jesus our Lord.                  (2 Peter 1:2, NIV
WHAT GREATER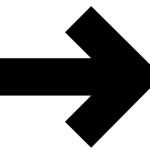 COULD ANYONE RECEIVE?
What memorable insults or compliments have you received? Comment below, or to egus@me.com  I love hearing from you!