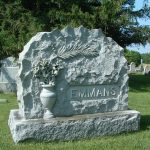 I'm dying. But let me quickly add, so are you. I, perhaps, sooner than you, but we just don't know, do we? Teenagers rarely think about dying, but maybe fewer of them would do crazy stuff if they got in the habit of thinking ahead. The older you get, though, the reality settles more readily on your shoulders. Do I fear death? No. And I will not go to extraordinary lengths to forestall it. I know where I'm going and am longing for the loving embrace of my Savior.
Knowing that my expiration date is predetermined, I am moved to give thanks for whatever bit of life I have left. What am I grateful for?
A husband who happily drives me wherever I need/want to go. I can manage church and groceries, but driving myself on longer runs would likely hasten my demise.
Electricity for light and cooking, to say nothing of the plug-in mattress pad that warms our very cold bed.
The brilliant colors of fall that temporarily mask the long winter ahead, and conversely, the gentler hues of spring that tack promise onto cold that doesn't want to let go.
Our extraordinary collection of friends and family in odd spots around the world.

Interesting interactions at 

church

  such as a recent conversation with a stranger about snakes and wolves.

The gift of books and the ability to add a few of my own to the stack.
Art and music that startles and stretches and adds a whole different dimension to my inner life.
Times of prayer with those whose eyes turn easily toward the Lord.
The sublime taste and sense of virtue while eating a square of 86% chocolate.
The sound of a warming stove fire in the room next to me, along with a full stack of firewood—courtesy of my accommodating husband (see above).
Please—take time to savor those little bits of life that come every day. They don't tie us here, but they make the wait far easier than grumbling does.