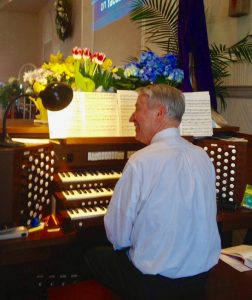 THERE I WAS, SITTING IN THE CAR, NO ONE ELSE IN SIGHT. My husband Jim was in the church, practicing the organ for the service to follow. Son Lee was running off bulletins and preparing to preach and lead worship music with his daughters. A big morning for us all.
Except…chest pains there in the car. Had had minor ones before, the kind that go away after a few minutes. This didn't. Got worse.

Am I having a heart attack?
Didn't know, never having had one before. Tried getting out to walk toward the church building. Three steps; not good. Back in the car to ponder. Dig out cell phone and stare at it.  9-1-1, maybe? The pain
was
 getting worse. What to do? I mentally play out the ramifications. Imagine the stir an ambulance would create! Would probably wreck the entire morning service—to say nothing of putting husband, son, and granddaughters in a terrible state of mind.
Okay—what are my resources?
A vitamin C in my pocket (my first recourse for any malady) and a baby aspirin and mild tranquilizer in a reachable bag. Prayer, of course, as I didn't think the Lord was looking to upset the indoor applecart to that degree.
                Cell phone open, finger poised over 9.
But then…but THEN…the pain faded away in less than a minute!
Okay, let's test this out, as in walk to the side door. No problem. Go upstairs, start talking with people as they come in. Fine service, good conversations.
Then to Lee's house for a celebration of Fathers' Day, birthday, anniversary—you name it. Between the scrumptious meal and dessert, we played croquet, using a blend of widely diverse rules. I did not win but came out on top of the poison ending of the game.
A GOOD day. Was it the super-fast-acting pill assortment, or was it God's hand? I consider it the closest thing to a miracle that I'm ever likely to experience. HOWEVER, a sudden trip to Glory might have made it even better!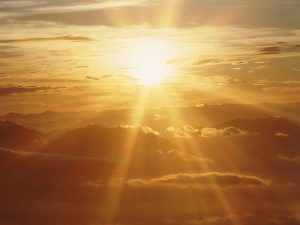 Have you had any near miracles? Are you afraid to die? Tell me about one of your Pretty Good Days.