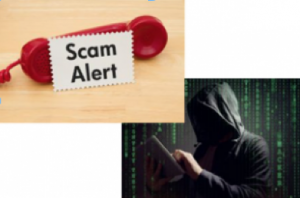 GETTING SCAMMED and losing a hunk of cash is not the best way to celebrate Christmas. Not fun at all.
Bare-bones account: The trickster—let's call him Steve—said over the phone that he owed me $200 from some old account. He would put it back into my account—which he somehow made come up on my computer. Red flag #1! Entry made, but $4000, instead of $200. How to give back the "mistake." Well, go to Best Buy, purchase 3 gift cards—with credit card—and give him the numbers over the phone. Bottom line: my bank account went back to normal but not my credit card. Steve enjoyed 3 pricy gifts.
All my fault. I knew better but somehow felt compelled to follow through. And what to make of the matter? Things to do:
Forgive Steve.
Pray for God to serve up either justice or redemptive love—preferably the latter. (Angels and archangels work in both those areas.)
Change bank accounts and inform Autopay people; make up new passwords and cry a lot from stress and exhaustion.
But not from anger—even at myself. I've had a sense of peace, trusting God to deal with Steve. If I do see him in heaven, I can tell him it was money well spent.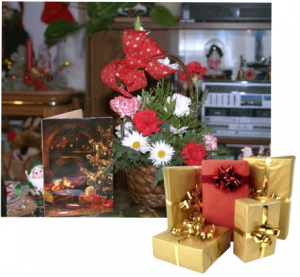 The bigger picture. At Christmastime, we tend to get caught up in small stuff—gift buying, decorating, cooking, generating the "Christmas spirit." Dickens' Christmas Carol comes to mind.
But the Christmas backdrop is far larger. The Creator of the entire, massive universe constricted Himself to the size of a single, fertilized egg—body and blood—to dwell in Mary's womb. God, taking up residence in our minuscule planet, showed His ultimate power by sloughing off that body and blood, then rising from the dead—shattering everyone's small-minded expectations of what Messiah should be. The world hasn't been the same since.
And the glory of the Lord shall be revealed, and all flesh shall see it together: for the mouth of the Lord hath spoken it. (Isaiah 40:5)
STEVE, IF YOU'RE READING THIS, COME OUT OF THE DARKNESS INTO THE GLORIOUS LIGHT OF OUR LIVING LORD.
 You may have a story, or you might feel led to scold me. Fire away! I deserve every word. But let's not miss the Big Picture.
Comment below, or on egus@me.com  I love hearing from you.