GIVING BIRTH IS A PAIN. Some of you know what I'm talking about. My first labor, six days of it, allows me to speak with some authority.
Mary underwent her pain in grungy digs, but women have given birth in far worse places.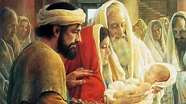 A week later, however, Simeon—the old man who wouldn't die till he'd seen the "consolation of Israel"—spoke words of joy but added his own knife thrust: "This child is destined to cause the falling and rising of many in Israel . . .  but a sword will pierce your soul too."
Then the distress of losing her 12-year-old son in the rush of Passover traffic, plus Jesus' rebuke afterwards:  "How come you didn't you know I'd be in my Father's house?"
When word got out about the bizarre shape his ministry was taking, his family thought he'd gone bonkers. They went to take charge of him, thinking he was out of his mind. Or worse, according to some. "He's possessed! Driving out demons by the prince of demons."
When Mom and brothers arrive, they send someone in to tell him they want to talk.
Then this sharp, unexpected jab: "Who are my mother and my brothers?" he asks of those seated around him. "You are my mother and my brothers!"  The sweep of his finger takes them all in. "Whoever does God's will is my brother and sister and mother."
Ouch! That word had to have hurt Mom and bro on the street.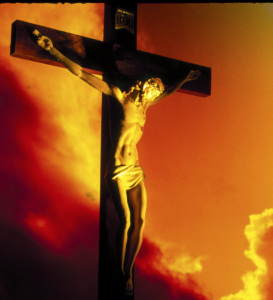 But none of those lesser pains stacks up with the agony of watching her son struggle for every breath on that Roman rack of torture. Even his death had to have brought her some degree of relief.
Might she then have tried to warm her heart with the shawl of old Simeon's words?
"My eyes have seen your salvation, which you have prepared in the sight of all nations:  a light for revelation to the Gentiles, and the GLORY of your people Israel."

Fast forward a day . . .
GLORY SHINES BRIGHT FROM THE EMPTY TOMB ON SUNDAY MORNING.
A sudden burst of joy large enough to erase a lifetime of pain!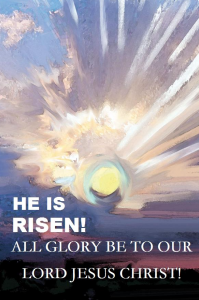 Can you speak your pain? We all struggle, to a greater or lesser degree. I'd love to hear your stories.
egus@me.com