No, that's not a spelling mistake. Read on.
I am a Gustafson. Before marriage I was an Emmans. My father's middle name was Titus, named after his mother's maiden name.
Titus. Hold that name.
A week ago, Jim and I visited a cemetery in Hackettstown NJ. Atop a modest rise we found a dramatic monument, erected by the townsfolk, that marked the grave of a young woman who was raped and strangled in 1886. This murder shocked the community, and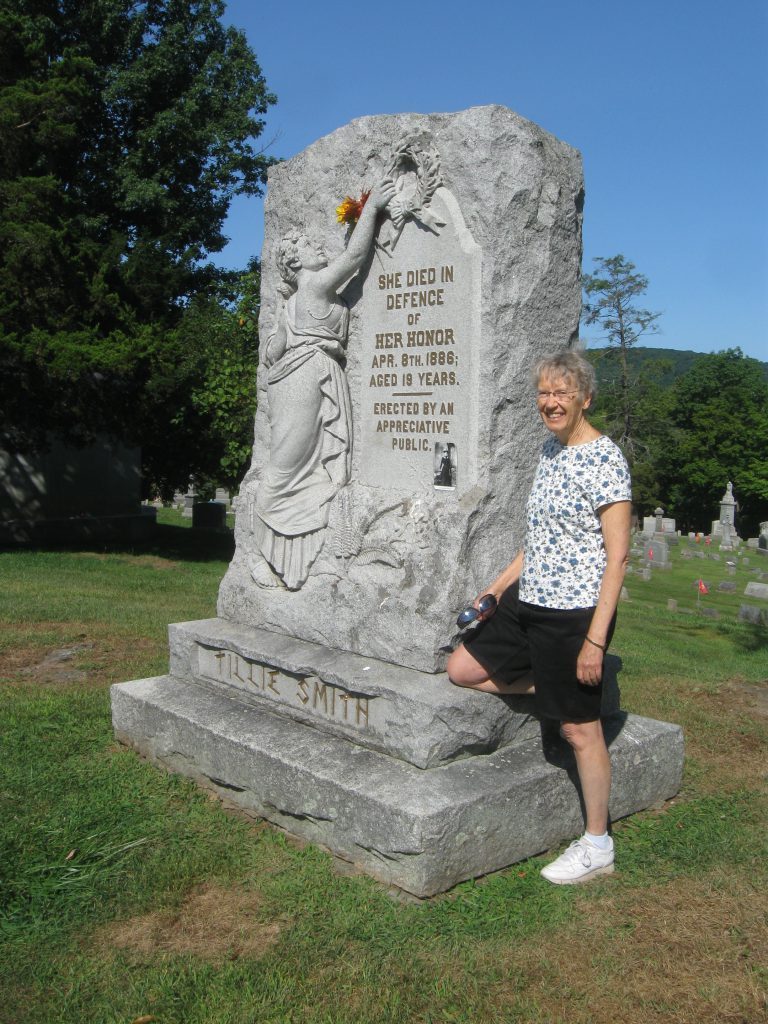 newspapers from New York, Trenton, and Philadelphia fueled public outcry and pressured the authorities to . . . FIND THE CULPRIT. With little to go on, the police finally arrested a man who served in maintenance  at Centenary College where Tillie worked. His trial lasted nearly a month, and although the evidence was purely circumstantial, he was convicted and sentenced to hang.
His name—James Titus.
Titus escaped hanging by "confessing" to the crime, but after 19 years in prison, he was paroled, evidently on good behavior, and lived for nearly 50 years in the same town that had risen up against him. According to his daughter, he never again spoke of the event.
Actually, I am related to James Titus only on paper—marriage or some such—a connection that only Cousin Judith can talk intelligently about.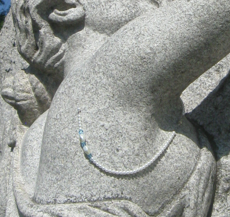 The memorial, titled "SHE DIED IN DEFENCE OF HER HONOR," reveals something else. Tucked here and there on the bas-relief are odd items—jewels and even pennies. People still care about Tillie Smith.
But does anyone care about James Titus—a man described by many as quiet, industrious, and of excellent character? Was he the perpetrator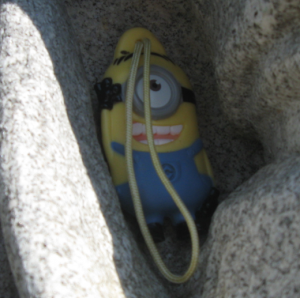 . . . or victim?
                                           God alone knows.