Gloria died on July 2. She was old, she was ready, she had done her tour of duty. And a great tour it was—caring for people around her, whoever they were. She served them in their need with big helpings of love and whatever else they had need of. She cherished her family and prayed faithfully for each one, right down to the great-grands.

On Wednesday, July 2, Gloria announced that this was the day that she would go to be with Jesus. She had said all her goodbyes and had her spiritual house in order. She was leaving. Her son tried to prepare her for possible disappointment just in case Jesus didn't come that day, but she was adamant. She even saw Jesus, she said. He was coming.
He did. At the eleventh hour, literally—11:00 PM. A good death. An unexpected grace.
Other side of the country, San Francisco. Dear friends from Scotland arrived there and rented a car, having had some experience driving on the wrong side of the road in Portugal. But the road system confused them, and they found themselves driving around in circles. They came to a toll they had already gone through at substantial cost—only to be told that the person in the car in front had paid the toll for them. Total strangers that they couldn't even thank!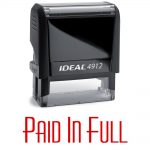 Unexpected grace. Jesus showed up for Brian and Isabel in that moment, just as he showed up for Gloria.
And Jesus paid the toll—for both.