Last Sunday I met with a young man, age 16, who is writing a Young Adult novel. He had asked me to read it and talk with him about the good and the bad.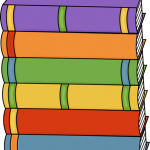 While I was doing this, another person called, wanting to talk about a novel he's writing.
Two people, consulting ME about writing fiction!
Both, by the way, had made a good start, but writing excellently doesn't come easy.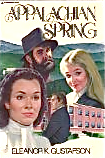 Made me think about my own writing journey and what qualifies me to mentor others.
My passion has always been fiction, and after publishing some short stories, I started on Appalachian Spring. With trepidation, I asked Louise Midwood to read it, and her words on the last page still glow in my heart: "You ARE a writer!"
A long path, though, from first draft to hard copy. Mentor #2 was my editor, Judith Markham of Zondervan. But her initial enthusiasm for the story got upended by the slashed and mangled manuscript that came back. Nearly died of the vapors. Her editing, though, taught me to write. I was a quick learner and even rewrote some passages she had scratched—which she accepted with nary a quibble! Appalachian Spring became my best-selling novel. Louise and Judith, I am grateful!
Other novels followed—Wild Harvest, Middle Night, The Stones, and Dynamo—and I continue to learn from pre-readers and editors what works and what doesn't. My own writing mistakes can serve to warn beginners off the shoals of sloppy grammar and clumsy plots and characters.
I believe I have another mentoring goal: to equip others for living authentically. Those of us who have been around awhile should be able to recognize what's important and what's not. If we can't see that Great White Throne and the worship going on in heaven, then we're suffering from cataracts or worse. In my books and in my life, I'm standing boldly, pointing to that higher level of excellence.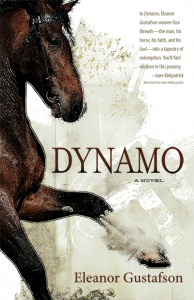 Commercial break here: If you have not read Dynamo yet, please do, and let me know if it has made a difference in your vision of life. Amazon link: http://www.amazon.com/Dynamo-Eleanor-Gustafson/dp/162911006X/ref=sr_1_1?s=books&ie=UTF8&qid=1426769017&sr=1-1&keywords=dynamo+gustafson
➦  Want to meet other bunches of authors? Come to Meet & Greet on Saturday, April 25, 1 to 4 PM, at Nevins Memorial Library, 305 Broadway, Methuen MA 01844.