AS A CHILD, I read Elsie Dinsmore, the first of a series that rivaled Alcott's Little Women and subsequent books. One day while re-reading it, I saw it with new eyes: an overtly Christian story about a young girl whose overbearing father seeks to turn her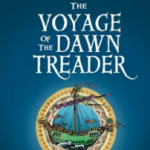 from her faith in God. Elsie served as an outstanding character model for girls back then.
The Narnia series hadn't been written when I was young, but when I grew old enough to really understand them, the tales wrapped themselves around my heart and my writing. Consider this smashing first line of a novel:
      There once was a boy named Eustace Clarence Scrubb, and he almost deserved it.
ON TO MEATY BOOKS FOR ADULTS. Grown-up reading has fed my soul across a wide spectrum of fine authors from Augustine to Tim Keller, but way up there have been Henri Nouwen, Philip Yancey, and Eugene Peterson.

Nouwen
wrote authentically about his own challenges and human struggles in general. His career as a priest and university professor culminated in ten years at the l'Arche Daybreak community in Canada for people with profound developmental disabilities. His relationship with his ward Adam moved me powerfully. Nouwen, deeply impacted by Rembrandt's Prodigal Son painting, saw himself as son, elder brother, and father.
Yancey
is perhaps the most honest Christian writer I know of, digging beneath the obvious to the underlying currents of sin and redemption. His
What's So Amazing About Grace?
 is particularly profound.
The world thirsts for grace,
he says
. When grace descends, the world falls silent before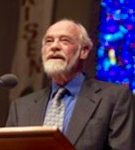 it.
And then Peterson
. So many fine volumes:
Reversed Thunder
on the book of Revelation,
A Long Obedience in the Same Direction
on the Psalms of Ascent,
Christ Plays in Ten Thousand Places,
and
Eat This Book
—all have helped shape my soul. That Peterson endorsed my biblical novel,
The Stones,
hasn't hurt a bit, either.
Has anyone read Charles Williams?
Mind-blowing Christian fiction. I particularly like
War in Heaven,
but seat belts are required!
Writing this has brought tears. All of these authors speak of the God-centered Out There that our hearts long for. Whatever the source of your soul nurture, chew and digest and grow strong in the Lord.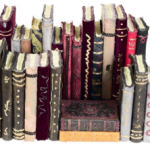 What authors have served as your influencers? Wanna hear.