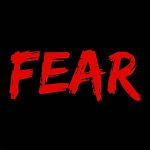 seems to be the air we breathe, these days. COVID-19, politics, chronic illness, persecution of Christians, increasing violence…. Reason enough to fear, so it seems. Jesus, however, lumps these as FEAR NOT items. He says to fear ONLY that which can kill our soul and keep us from heaven. With these two options for fear, Jesus pushes Christian courage. As Martin Luther wrote:
        The body they may kill; God's truth abideth still. His Kingdom is forever!
It's been roughly a year since I was diagnosed with stage-4 lung cancer. This Christmas Eve, a friend told me how thankful she was that I had made it to another Christmas. I too am surprised, given the bleak outlook a year ago. I've been taking a med that has beat back the tumors, but it remains a matter of time. My body will most certainly die, but because my fear is rightly placed, I look forward to spending all eternity with my Savior in the Kingdom that is forever.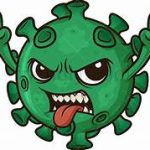 ~COVID-19, as well as cancer, can kill. FEAR NOT. 
~Politics is grievously divisive . FEAR NOT.
~Attacks on Christians are increasing. FEAR NOT.
~Age debilitates. FEAR NOT.
~Too busy to bother with even virtual church? FEAR.
~Caught up in destructive behavioral patterns? FEAR.
~Worshiping at the altar of Money, Pleasure, Entertainment? FEAR.
~Can't get along with anyone—spouse, co-workers, relatives? FEAR.
I may well die within this coming year and am perhaps hoping so. Being on the cusp of death is not exactly fun.
BUT:  
My hope is built on nothing less than Jesus blood and righteousness…. On Christ the solid Rock I stand; all other ground is sinking sand.
No condemnation now I dread; Jesus, and all in Him is mine! Alive in Him, my living head, and clothed in righteousness divine. Bold I approach the eternal throne and claim the crown, through Christ my own.
The Lord has promised good to me, His word my hope secure; He will my shield and portion be as long as life endures.

Indeed!
FEAR NOT!
What are you afraid of? Can you articulate your hopes and fears? I'd love to hear your thoughts, either via egus@me.com or below on the website.