WE HAVE FRIENDS who were recently evicted from the country in which they had worked for many years. EXILES. Though now safe in this country, adjustment is HUGE. Culture, politics, way of life—nothing is easy.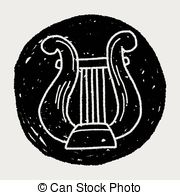 In Old Testament times, the "with it" people of Israel were captured and hauled off to a foreign country. Not happily. "By the rivers of Babylon we sat and wept and hung our harps on poplars." Exile. Disruption. Pain. Sadness.
The prophet Jeremiah hears of their sorrow and shoots off an email. "Stop grieving!" he tells the exiles. "Start shaping a new life, there in Babylon. Build a house, plant a garden, raise a family. GET WITH IT! Quit moaning. Put your energy into living at your best."
Then Jeremiah holds up this beautiful, pearl necklace: "I know the plans I have for you, says the Lord, plans for welfare and not for evil, to give you a future and a hope…. When you seek me with all your heart, you will find me, says the Lord."
The exiles got the message and started a worthwhile project—copying the scriptures that had come down from Moses. Eugene Peterson says,
They lost everything they thought was important and found what was important: they found God. When catastrophe strikes—dislocation, illness, death, divorce, job loss—do we complain? Drug ourselves into oblivion? Or do we build and plant and marry and seek the shalom of the place we inhabit? Exile frees us to pursue what really matters, which is to seek the Lord with all our hearts.
WHAT'S YOUR EXILE? A catastrophe from Peterson's list above? Mine happens to be cancer. I could do the "woe is me" bit, but I've chosen to explore this new territory, planting a hugging garden and playing my harp with joy and love and worship. If unrelenting pain comes, I will look to the Good shepherd, who
 Gathers the lambs in his arms
and carries them close to his heart.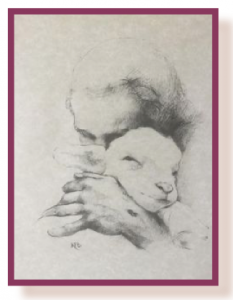 Yes, I have a future and a hope—
no matter the length or darkness of my exile.
Please tell me your exile story. In what venue are you currently struggling? Comment below, or email me at egus@me.com