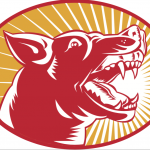 OUR PRINTER GOT CRANKY LAST WEEK. Started getting hungry, chewing perfectly good paper. I get cranky when that happens, resenting naughty printers that take a liking for even scrap stuff. Grumblegrumblegrumble…fixing would probably be cheaper than buying new but then I'd have an old machine way past warranty and liking the taste of paper……….

Okay, Old Printer—you gonna be like that, you outta here!
New one now in its place,
 purring happily in three different languages—Print, Copy, Scan.
DOES LIFE CHEW YOU UP?
Relationships? Even the best have their moments.
Finances? Money monsters rival saber-toothed tigers.
Health? When you hurt, it's hard not to bark at everyone.
Down in the dumps? Dumps stink.
WHAT ARE YOUR OPTIONS IN THOSE DARK SPACES?
*Allow the chewing to turn you into hash—one of my favorite meals as a kid.
*Count your blessings. Trite advice, but probably tastier than hash.
*Accept reality and get help with whatever hard decisions you need to make.
*Plug in the God factor:

He's on your side 24/7.
Like a good daddy, he loves and wants the best for you.
Discipline is never fun, but it gets us in shape for God's holiness.
What goes on deep inside you is far more important than what happens outside. Outward circumstances are like the clothes you're wearing right now. The real YOU wears righteousness and peace, available only from God's wardrobe—but you have to put them on. 
EVEN FOR CHRISTIANS, LIFE CAN LOOK TERRIBLE, but the FOREVER view is far better.
 What we're suffering now can't compare with the glory that will one day take our breath away. The whole creation is groaning in pain—similar to giving birth to an elephant. And even though we have the Holy Spirit, the first of God's gifts, we still have to wait for God to make us his children and set us FREE! In the meantime, we hope for what we can't see and try real hard to be patient. (Ellie's loose paraphrase of Romans 8:18 – 25)
LIFE CHEWING YOU UP? Hang in there—GLORY is right around the corner.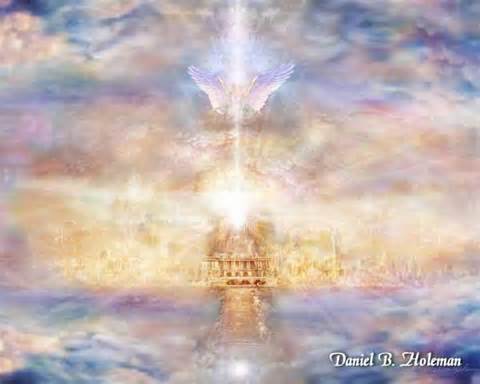 What's your antidote for Gloom and Doom? Do you have a story to tell? I'd love to hear it.
Email me: egus@me.com